Historic Home Remodel
This project returned a two apartment rental back to a single family home, maintaining the 1800's historic features and updating it for modern living.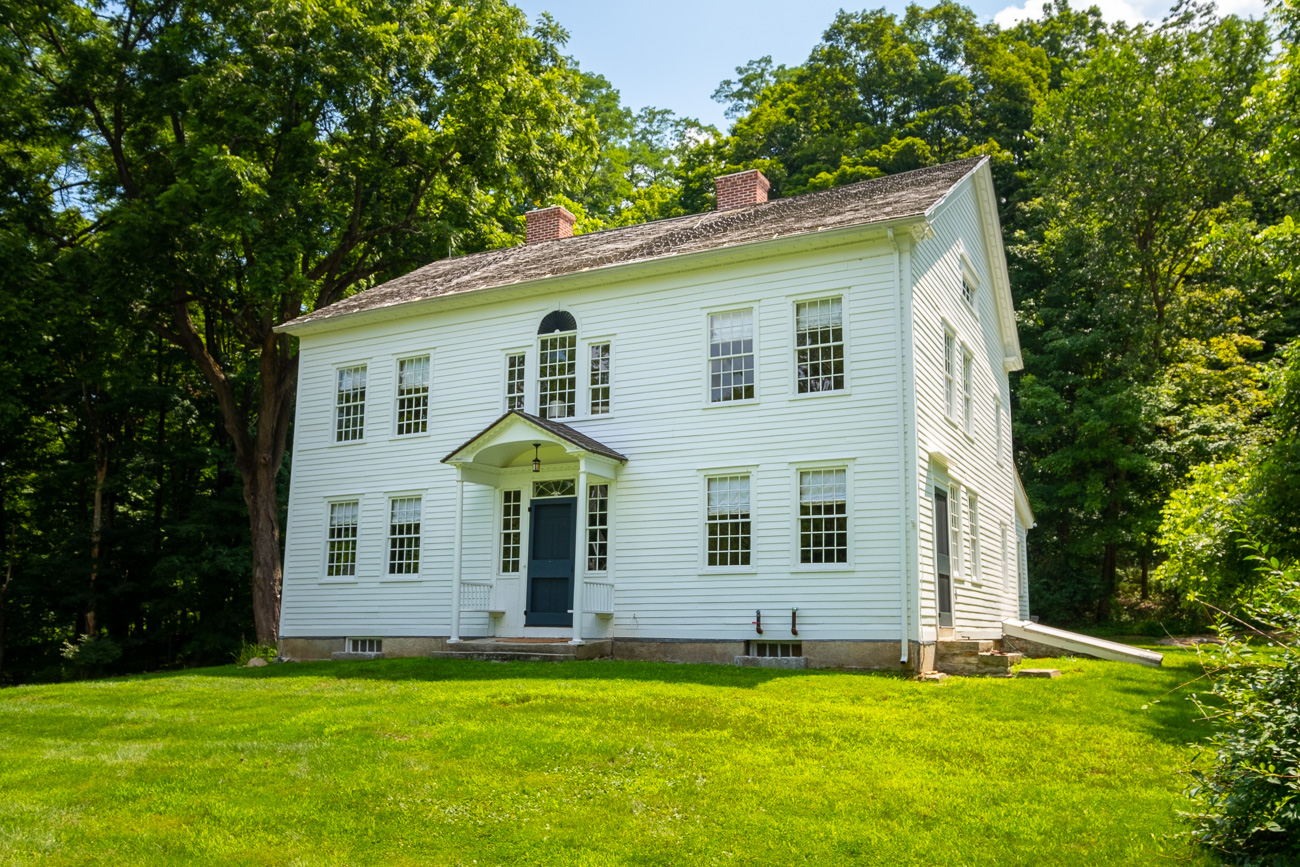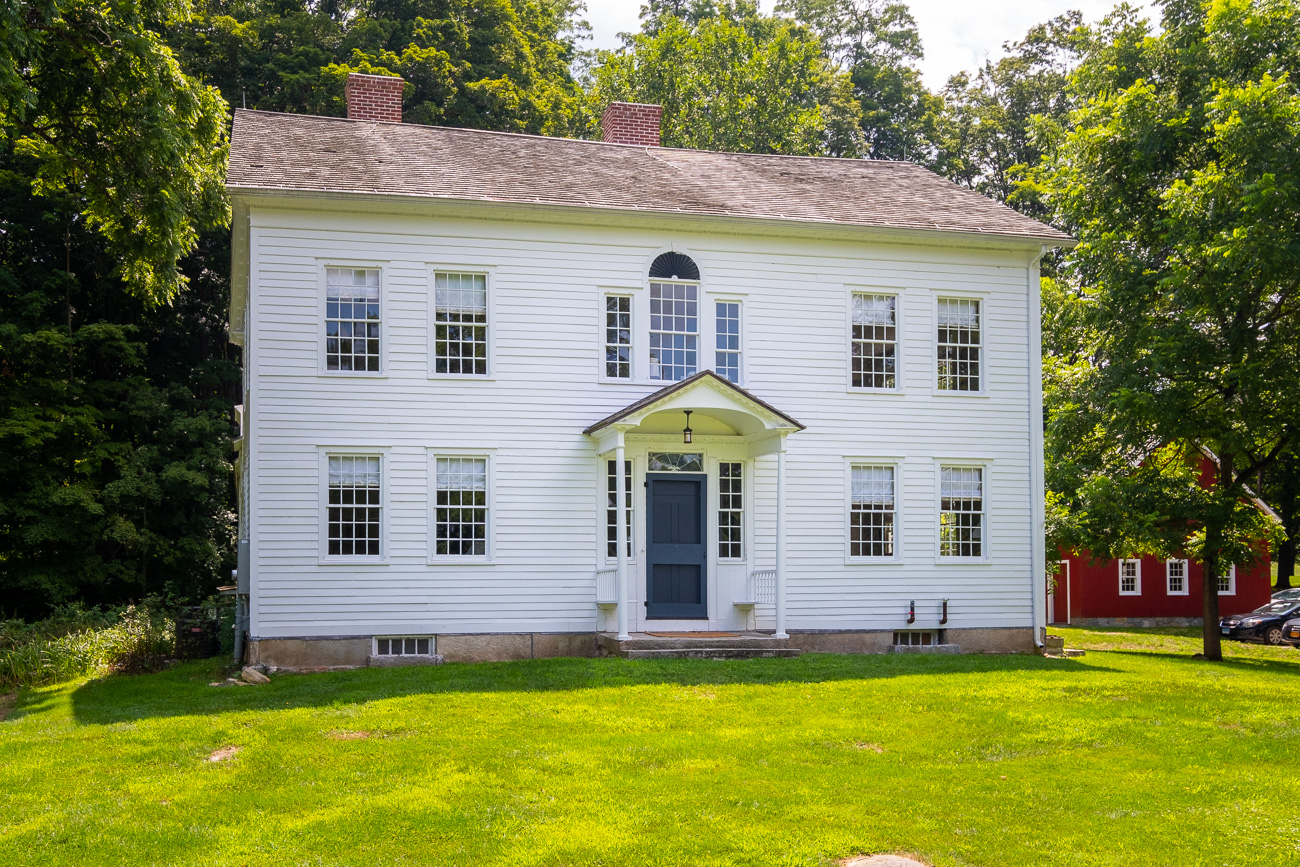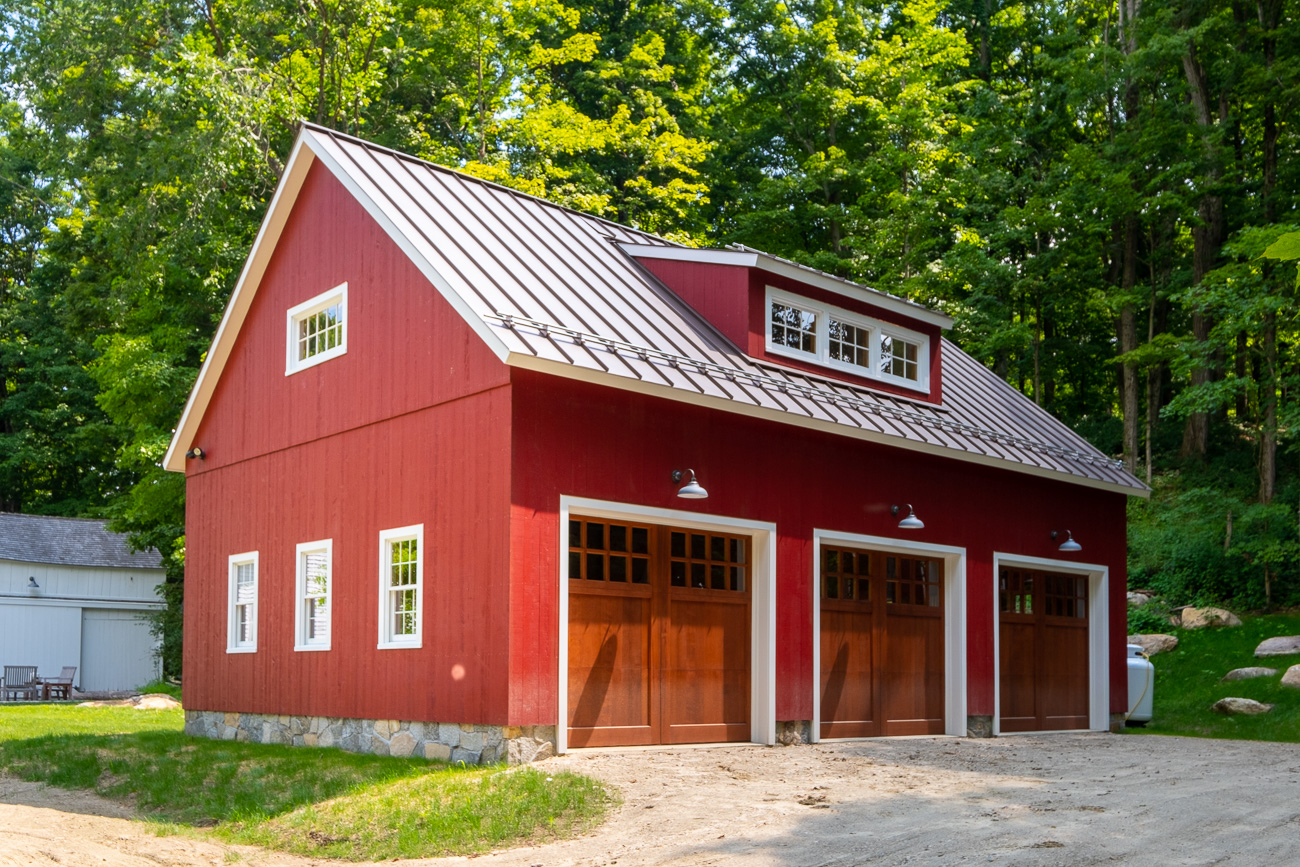 New barn provides garage – workshop space.
Before: This 2-story 1950's addition was removed.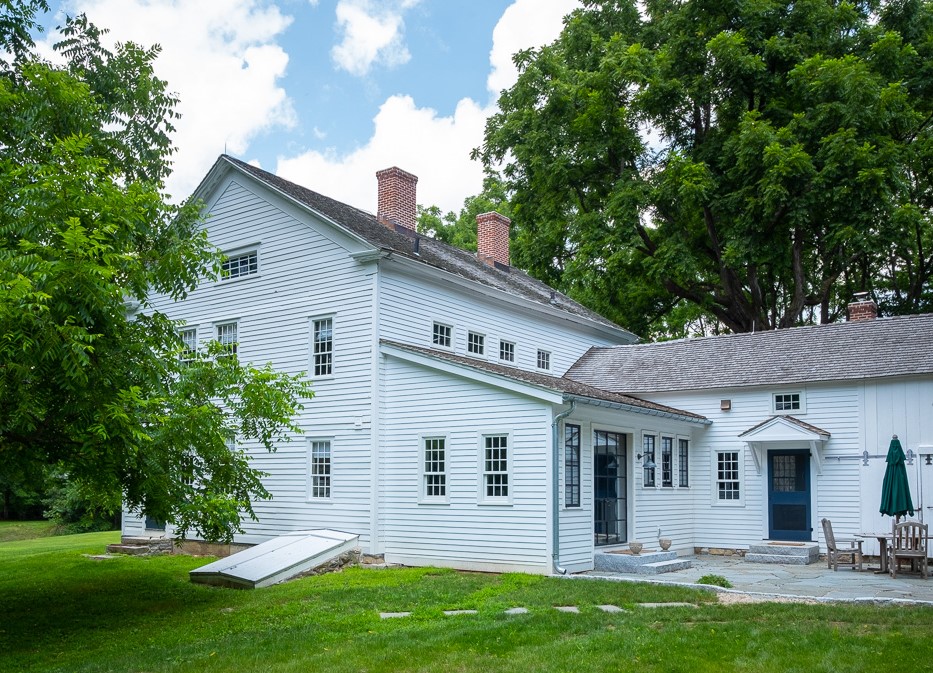 The new one story addition houses the kitchen.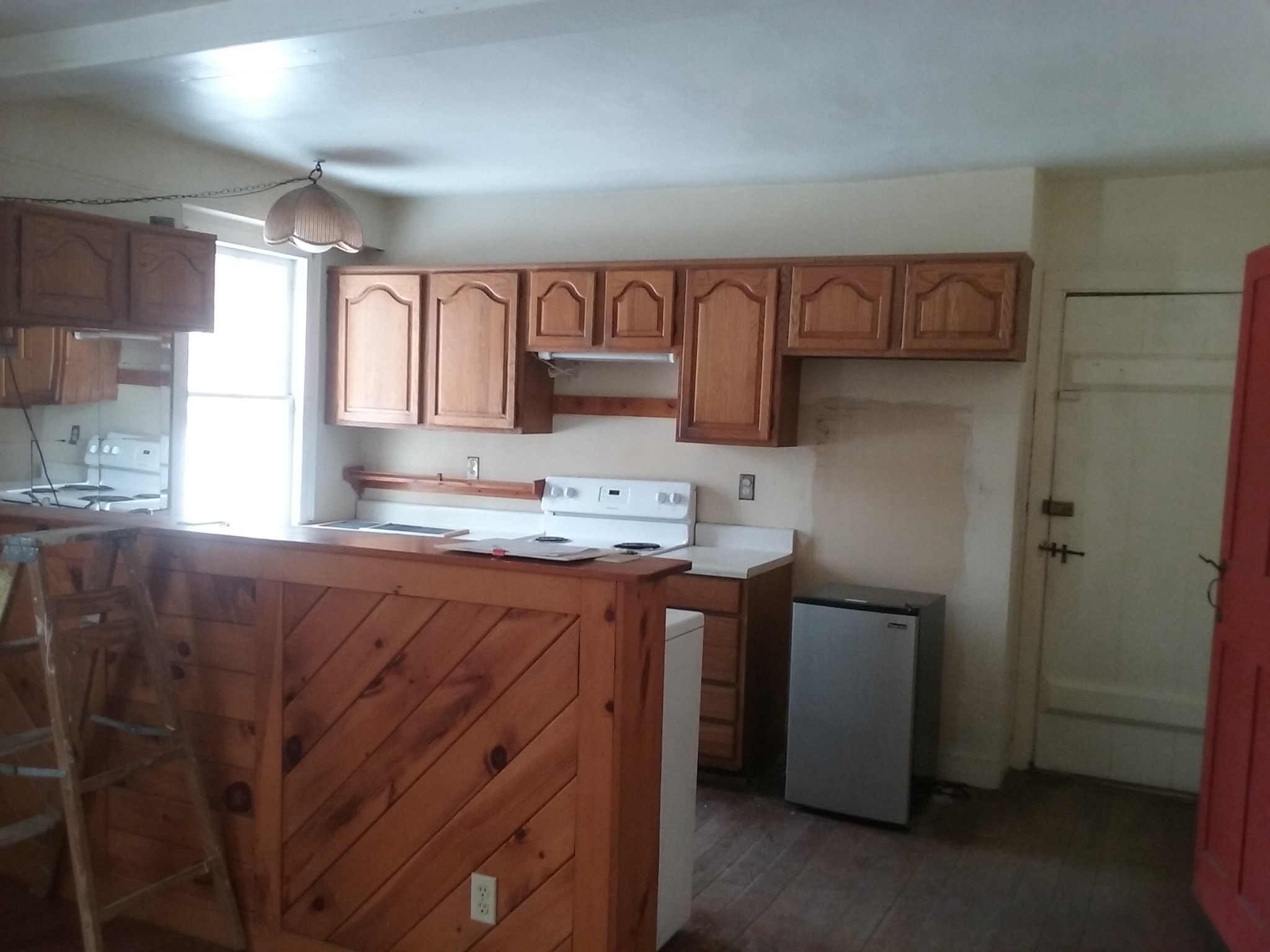 New kitchen features steel and glass windows and double doors out to a patio.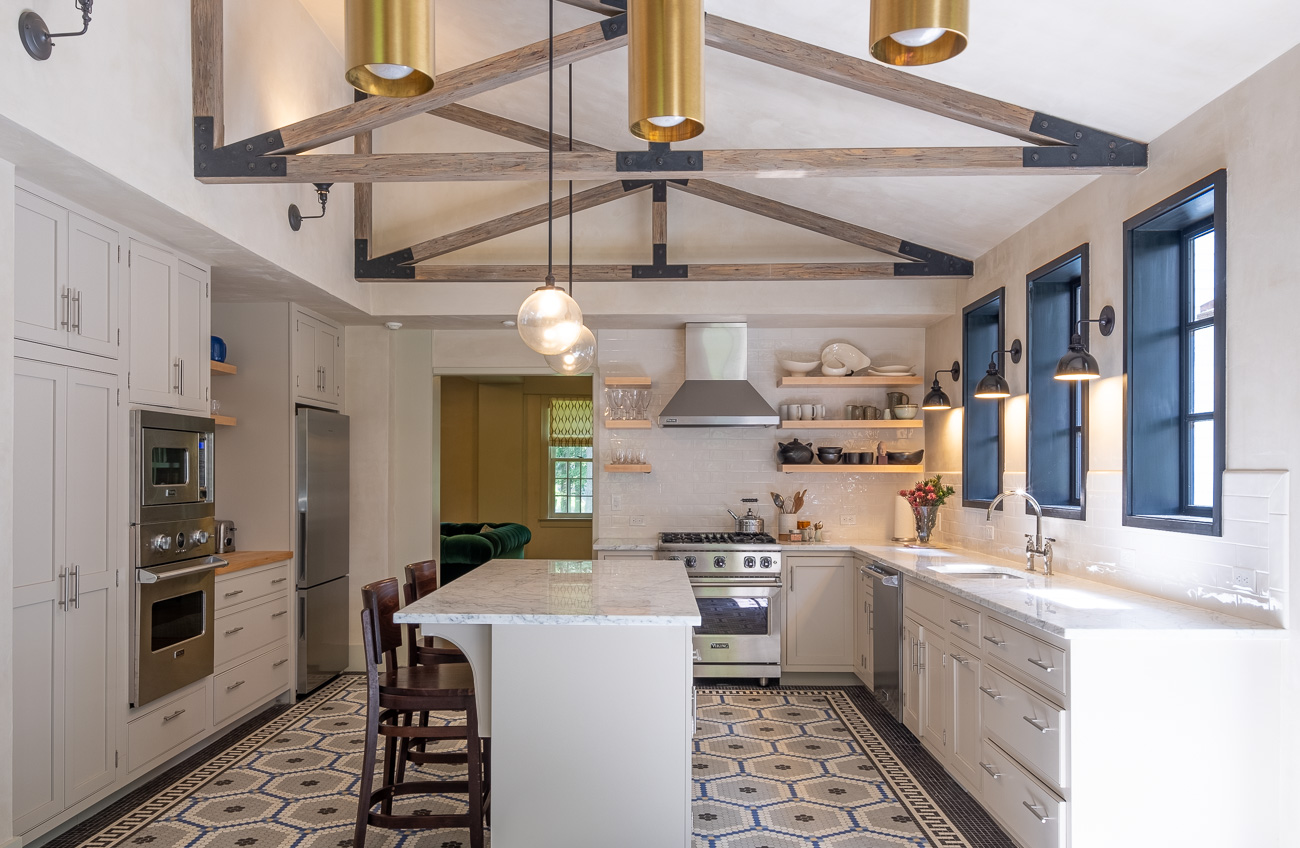 Refrigerator and wall ovens are incorporated into a storage wall with coffee bar.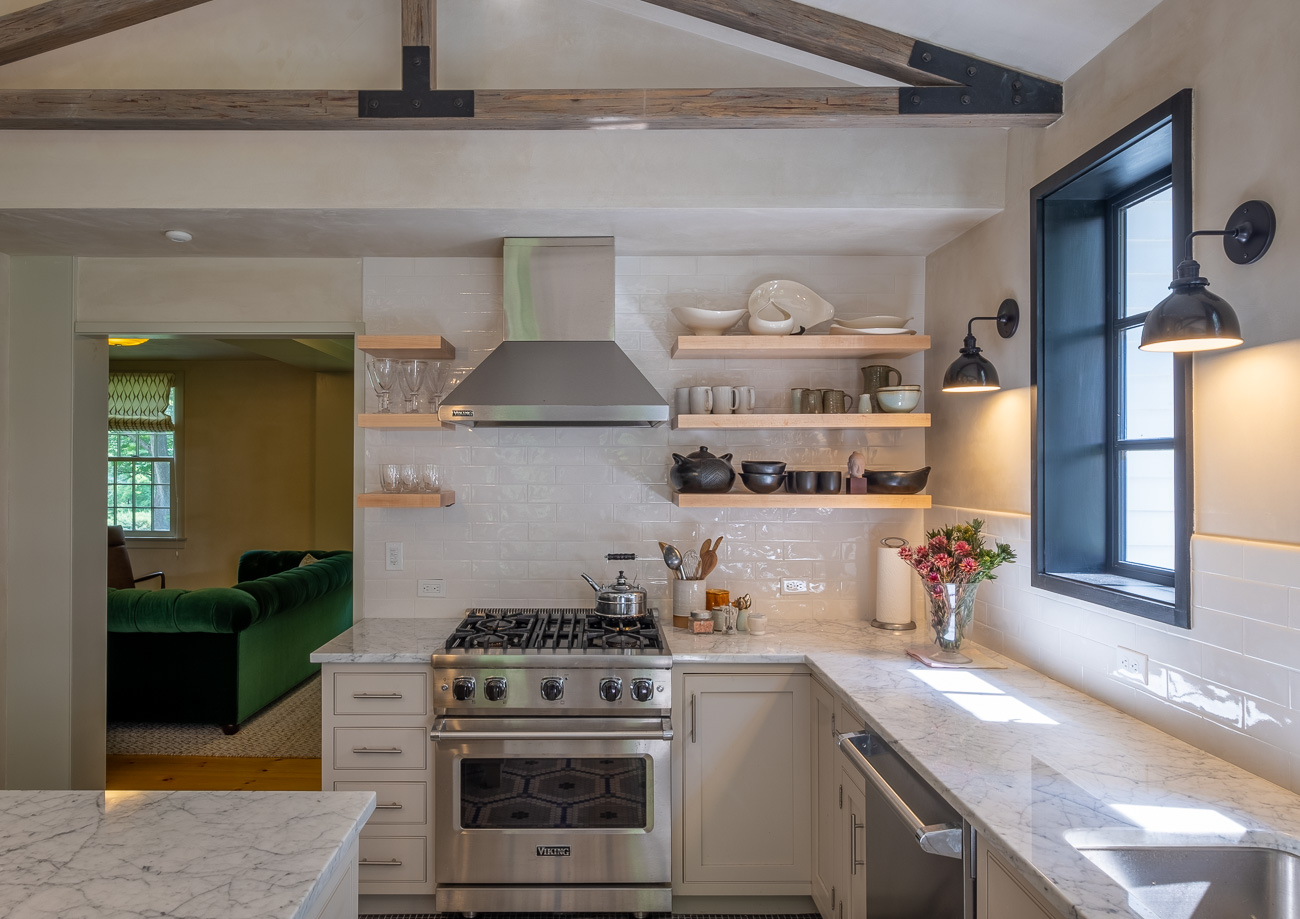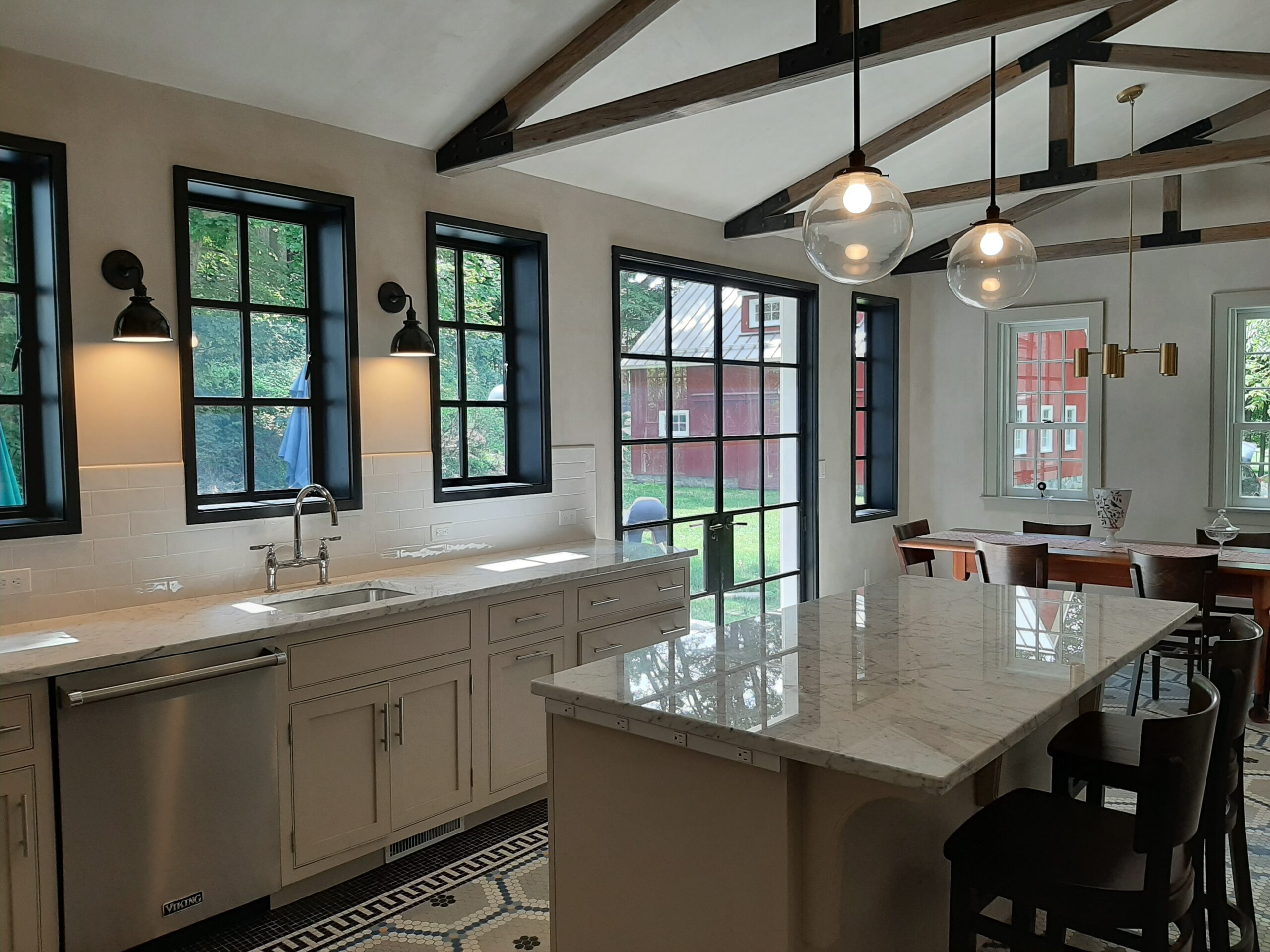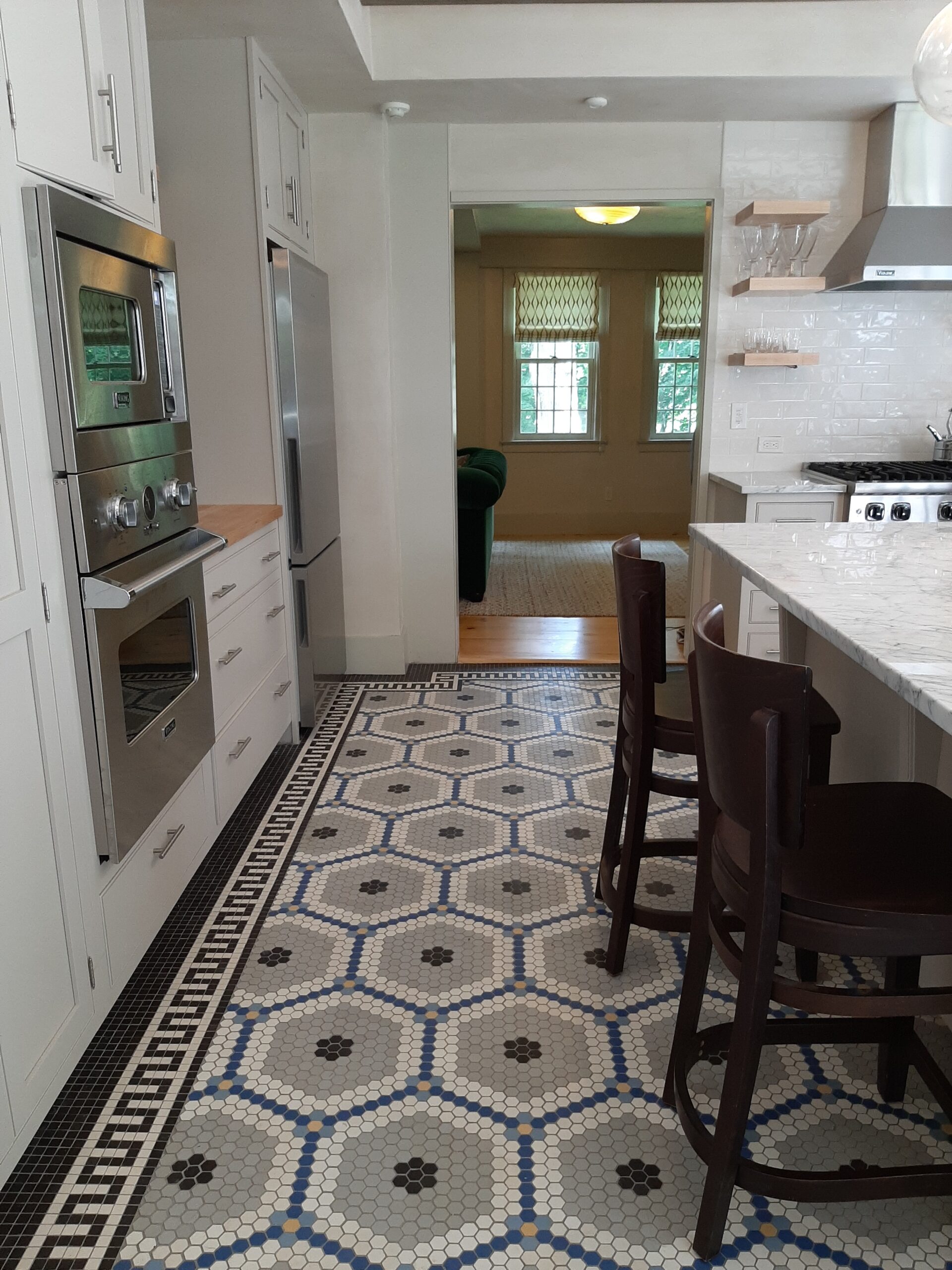 Custom tile floor design is loosely based on a floor in a favorite restaurant of the clients.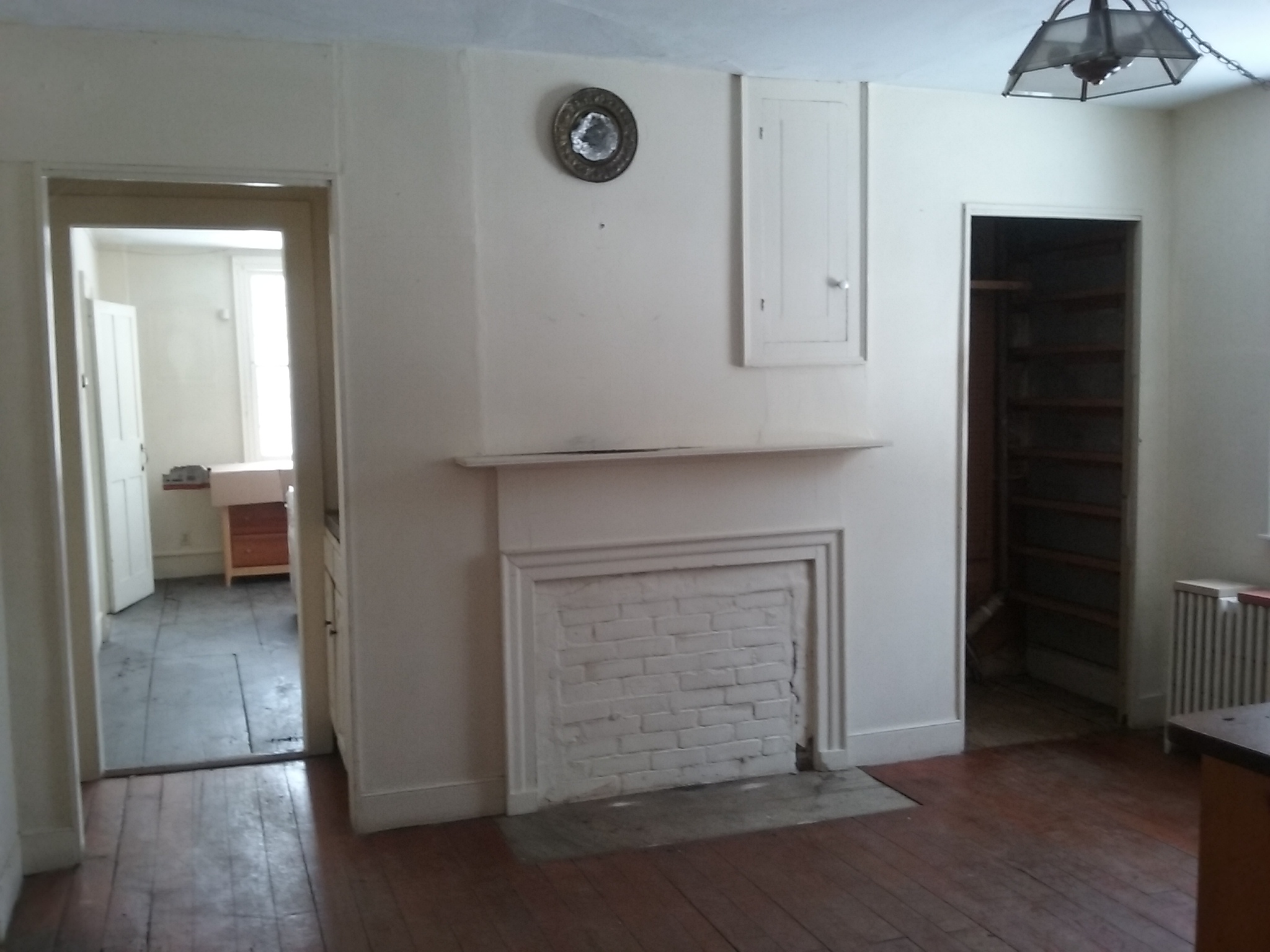 Before: In the family room, a bricked up fireplace was rebuilt into working order. New millwork and mantel hides entertainment center storage.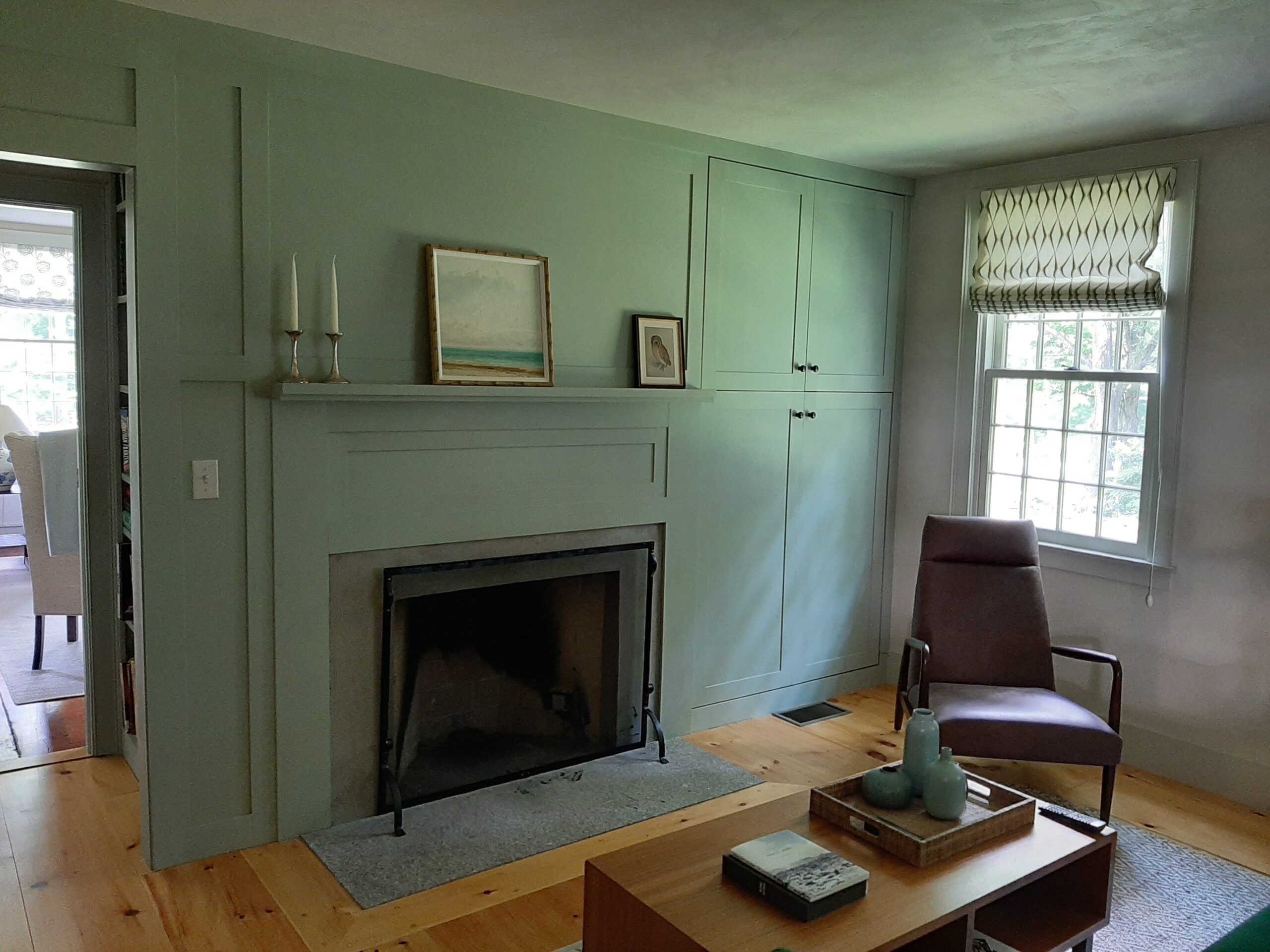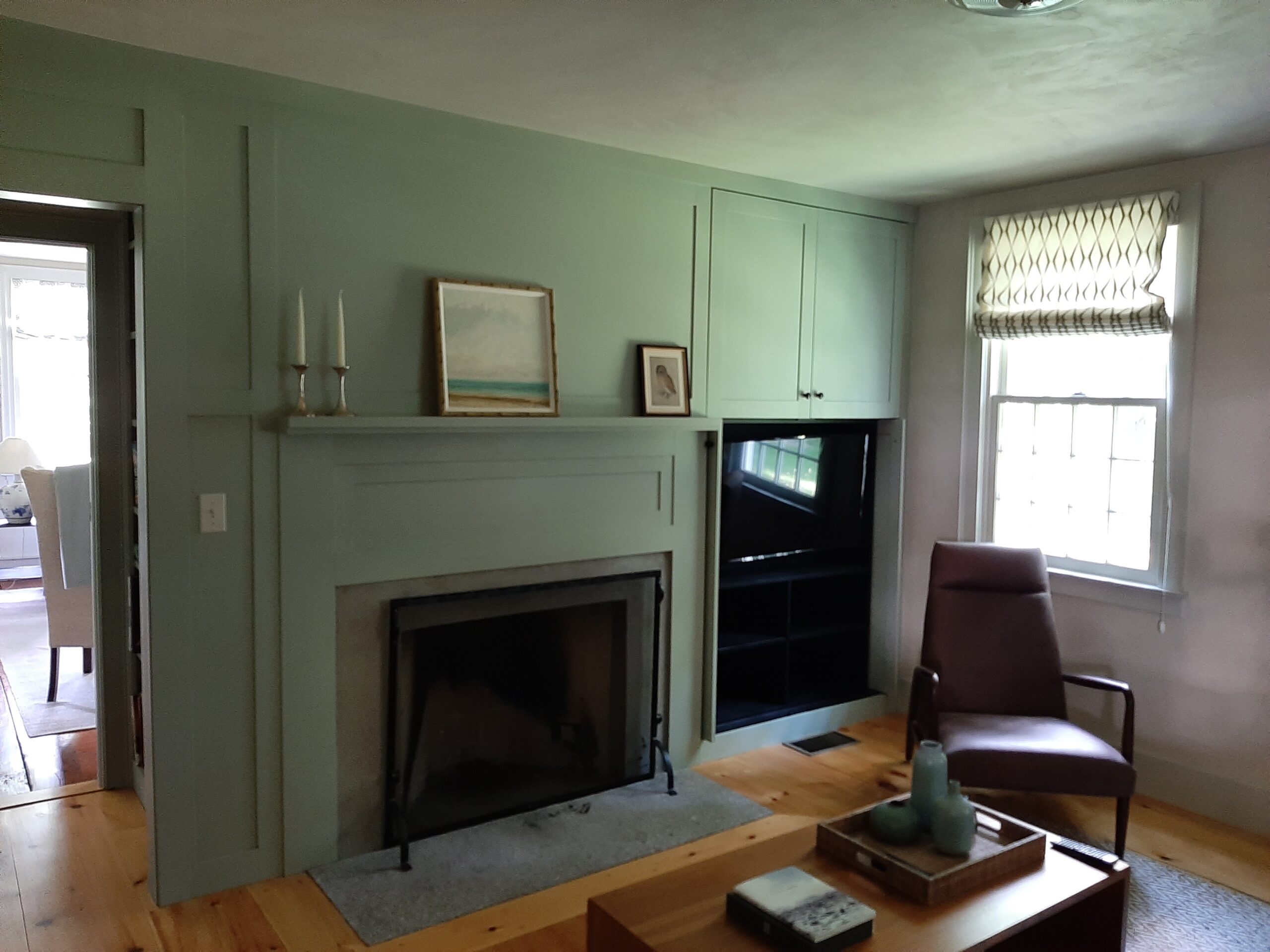 Cabinet doors open and retract to expose tv screen.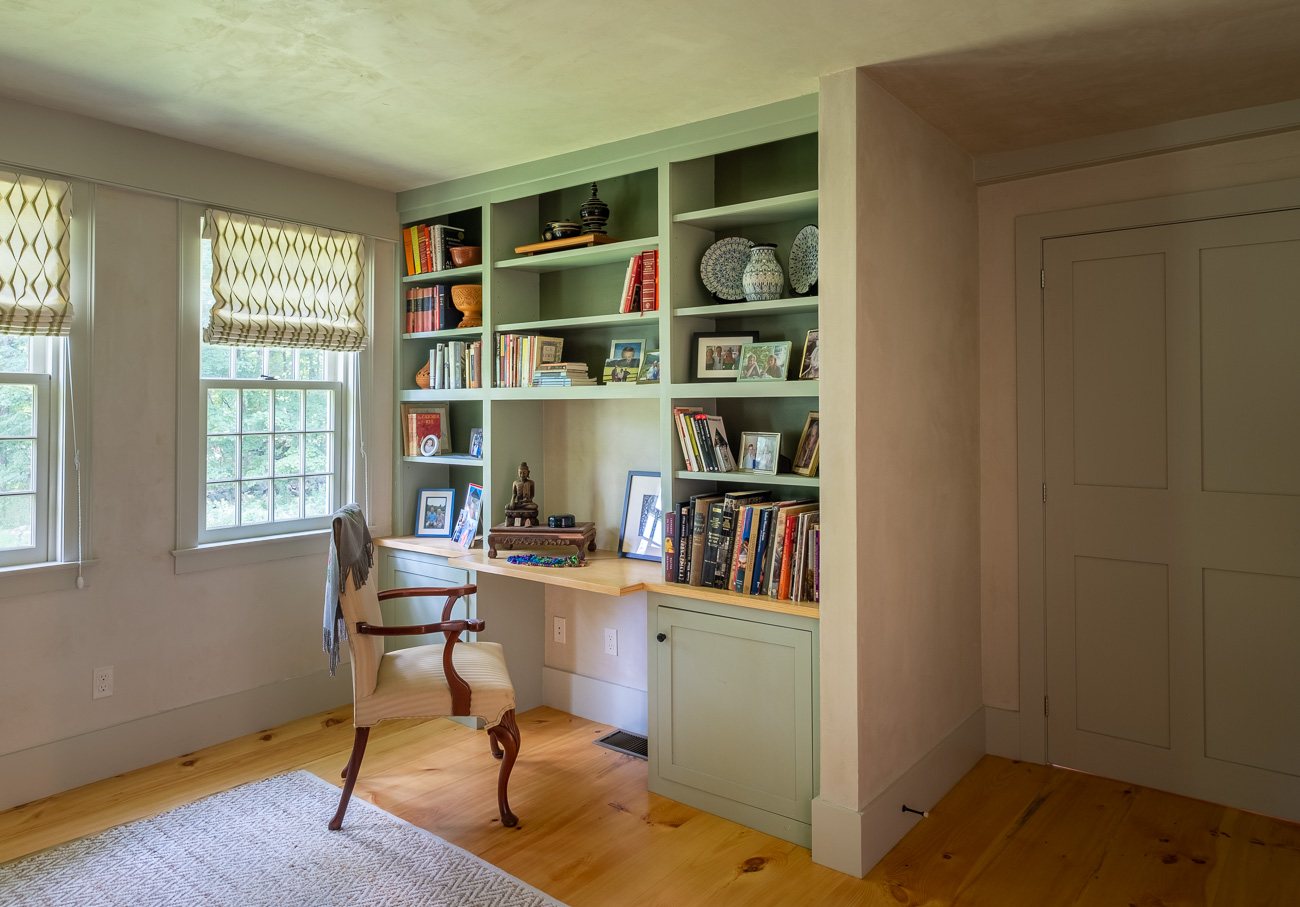 Family room also contains a built in desk and shelving.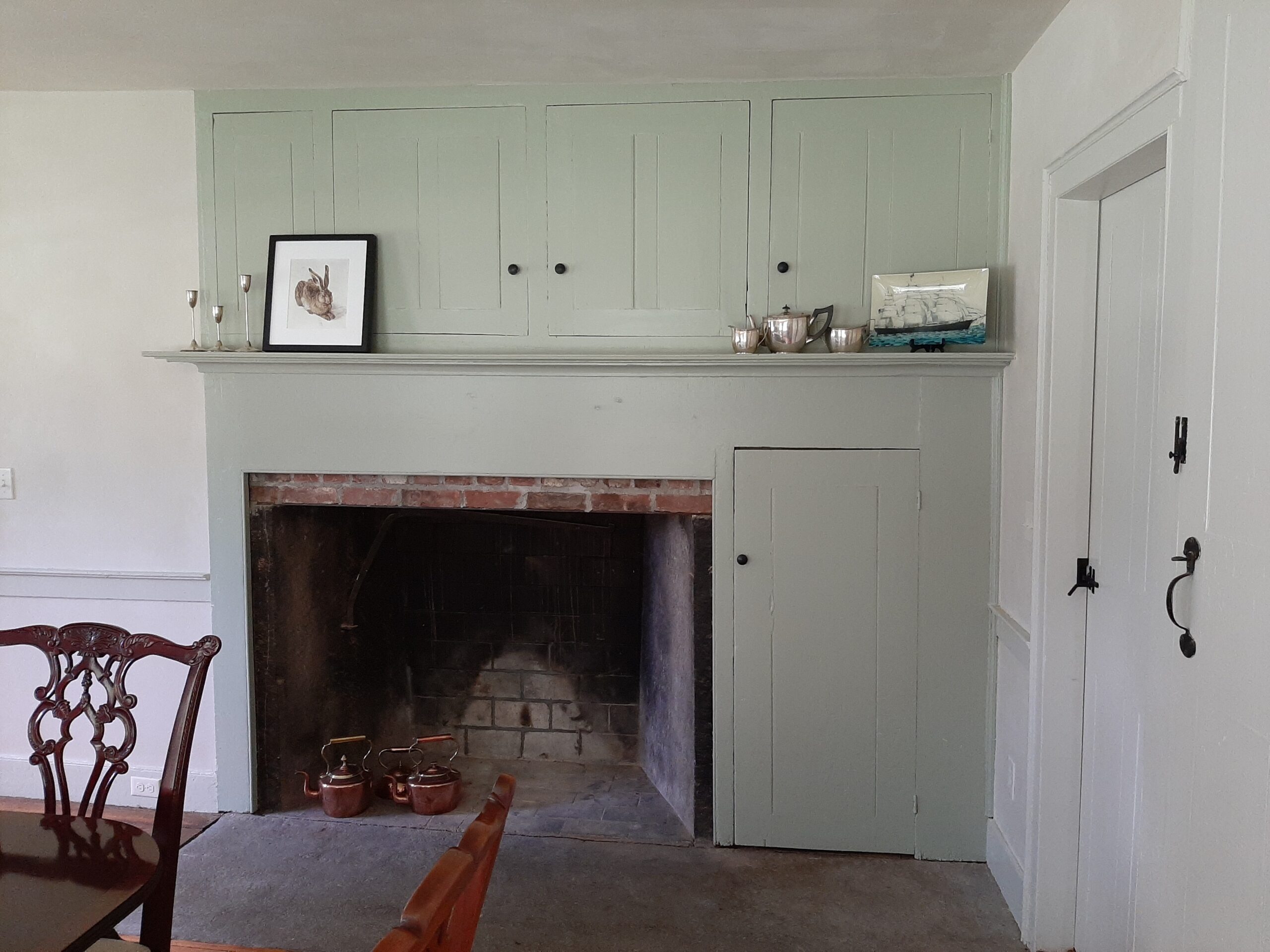 Original cooking fireplace and hearth with original cabinetry.
Windows throughout were repaired and restored, including "wavy" glass. Walls and ceilings were insulated and re-plastered.
Master bath featuring new tile and fixtures.
Before: Former "pass thru" room/hall was formed into a master dressing alcove with built-in closet areas and paneled walls.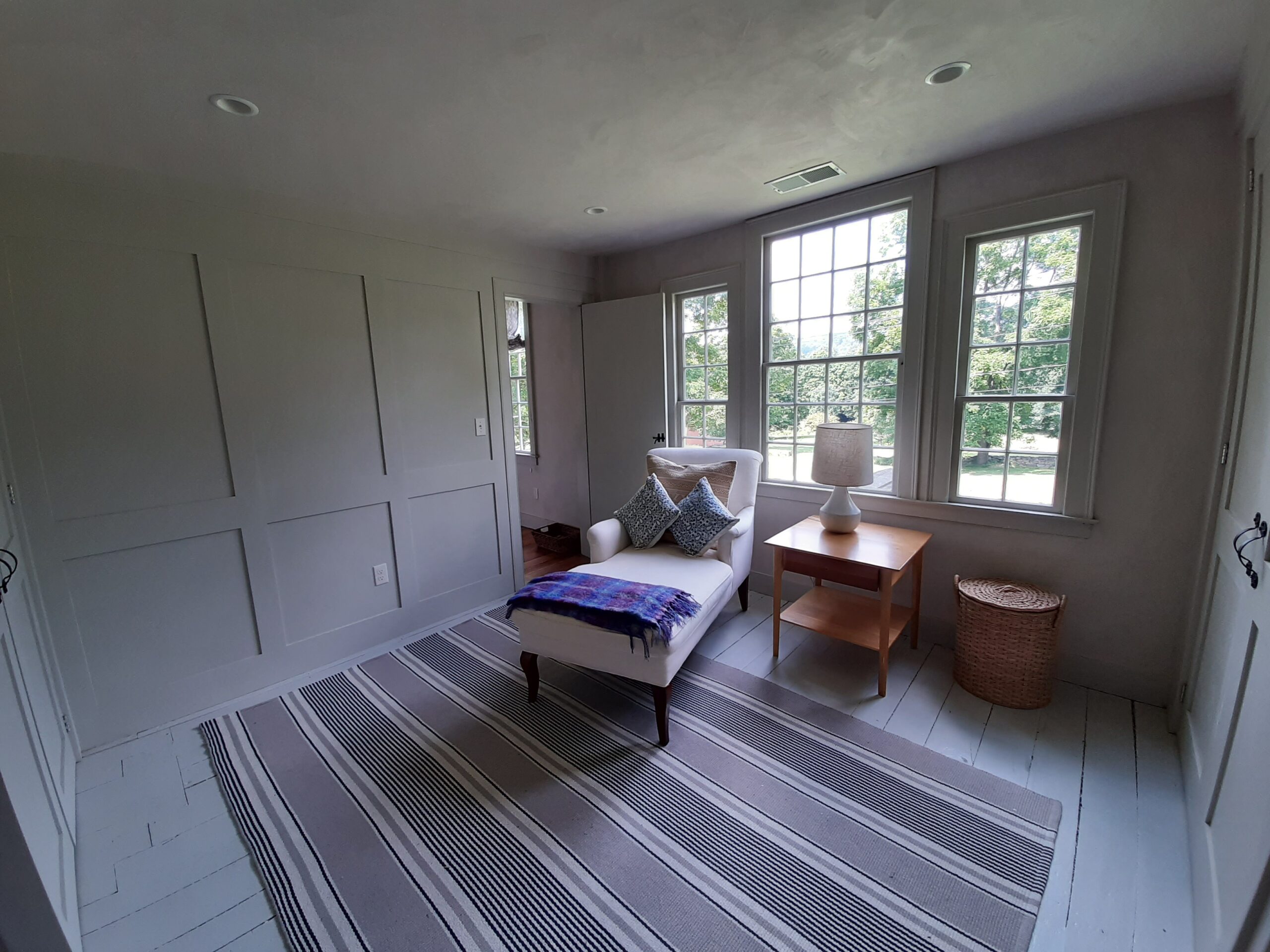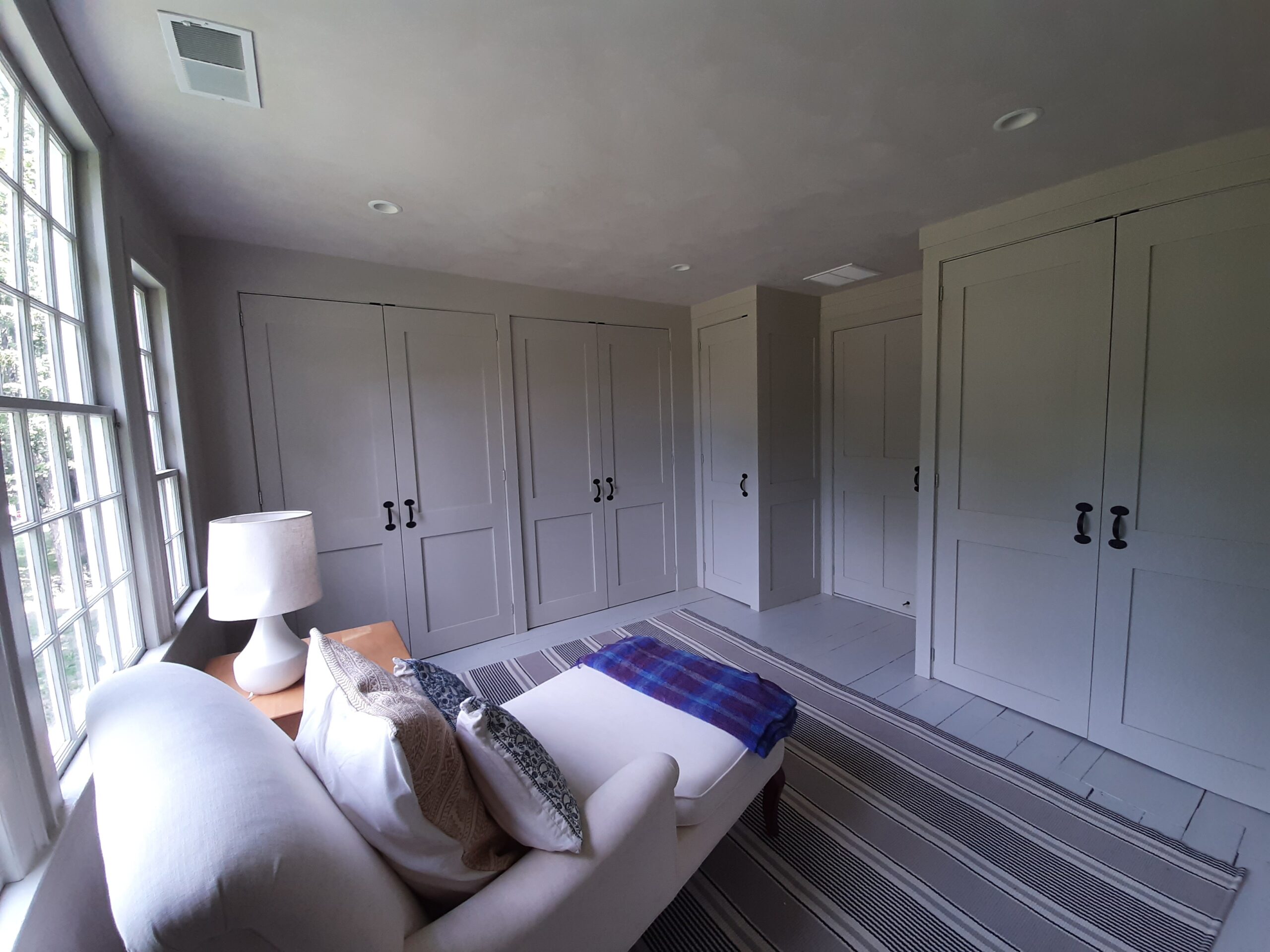 New tile forms a "carpet" that leads from the kitchen to dining room.